Ultrasonic Sensors
That Work
Our Dedication is Designing Sensors that Work and Building Relationships that Last
We've taken the steps towards improving procedures and processes to ensure you get reliable products, quick support, and extra care.
Thousands of applications supported
Our sensors are tested to last 20+ years (MTBF)
We warranty our sensor from a manufacturing defect
We Care About The Success of Your Application
We've helped over 20,000 engineers find sensor solutions for their applications.
Our sensors have been integrated into over 10,000 projects.
The Step By Step Process
1. Discuss your application with our support team
3. Integrate the sensor in your
application
Custom Solutions
We offer custom solutions for many of our OEM customers.
If there isn't a sensor in our current product offering that works for your needs.
Our team can work with you to see if we can develop a viable solution.
We'll walk you through every step to ensure you have the best fit for your application.
Collaborators
Our collaborators serve as case studies to show you how the sensors are being used in an end user application.
You can either leverage our Collaborators end product or work with us to find the right sensor for your solution.
One of our most popular case studies is our integration with Radio Bridge, read more of the details below.
Long-range wireless IoT sensor designer and manufacturer
Radio Bridge Inc. provides a general purpose LoRaWAN bridge using MaxBotix sensors to be used in many applications.
Summary:
Industries served: retail, industrial, oil and gas, deduction, utilities, security
Typically used in tank monitoring applications
Wireless connectivity with LoRaWAN protocol
Wireless penetration through structures such as walls and floors
Additional Collaborator Partners :
Our Clients Love Working with Our Team and Products
maxime.Cognie
meropy
FRANCE
"The MaxBotix support team answered to my request within a short delay and even gave me more information that what i have asked them in my request"
Ramesh R
Marine Mechanics Pvt Ltd
India
"Excellent customer support"
Stefan Meßmer
Stefan Meßmer Software
Germany
"Never had better support"
Paul OBrien
SHS
United States
"excellent support, quick response , accurate and good advice"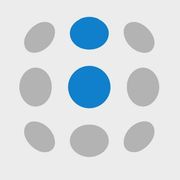 Cristina
Ubidots
United States
"Maxbotix's wide variety of ultrasonic sensors allowed our client to quickly build a customized industrial volume reader and speeding time-to-market. We recommend Maxbotix as an affordable yet powerful option for your next IoT initiative."
Global Distributors
Much of our user base order through our global distributors.
One of the main reasons is because many large companies have our distributors listed as approved vendors.
Our relationship with those distributors allows us to help you find the right solution
and you can order from our distributors with confidence.
How Ultrasonic Sensors Work
Ultrasonic sensors work by sending out a sound wave at a frequency above the range of human hearing.
The transducer of the sensor acts as a microphone to receive and transmitter to send the ultrasonic sound.
Our ultrasonic sensors, like many others, use a single transducer to send a pulse and to receive the echo. The sensor determines the distance to a target by measuring time lapses between the sending and receiving of the ultrasonic pulse.
Common uses include:
Level Sensing
Obstacle Avoidance
Distance Sensing
Our ultrasonic sensors are easy to install and low maintenance. They are intended for non-contact sensing, which means there will be a lack of any build up on the sensor face itself.
Why Use an Ultrasonic Sensor?

Ultrasound is reliable in any lighting environment and can be used inside or outside. Ultrasonic sensors can handle collision avoidance for a robot, and being moved often, as long as it isn't too fast.

Ultrasonic sensors are so widely used, they can be reliably implemented in grain bin sensing applications, water level sensing, drone applications and sensing cars at your local drive-thru restaurant or bank.

Ultrasonic rangefinders are commonly used as devices to detect a collision.


Ultrasonic Sensors are best used in the non-contact detection of:
Presence
Level
Position
Distance
Non-contact sensors are also referred to as proximity sensors.

Ultrasonic Sensors Operate Independent of:
Light
Smoke
Dust
Color
Material (except for soft surfaces, i.e. wool, because the surface absorbs the ultrasonic sound wave and doesn't reflect sound.)


Long range detection of targets with varied surface properties.
Product Releases
---
HRLV-ShortRange-EZ Sensor Line
Low power, Dual Transducer Ultrasonic Sensors. Perfect for use in robot ranging and proximity zone detection.
---
Low power, easy to deploy ultrasonic sensors for use in drive thru's, automated displays, smart parking meters, and more.

Not Sure If Our Sensors Would Be The Right Fit For YOUR Application?
Click the Button Below to Contact Our Team to Discuss Your Project Needs.